Save more
with the same charges
in the same fund with the
same investment
With the MPF Savings, the increase is based only on tax not being paid, with no additional funds being used.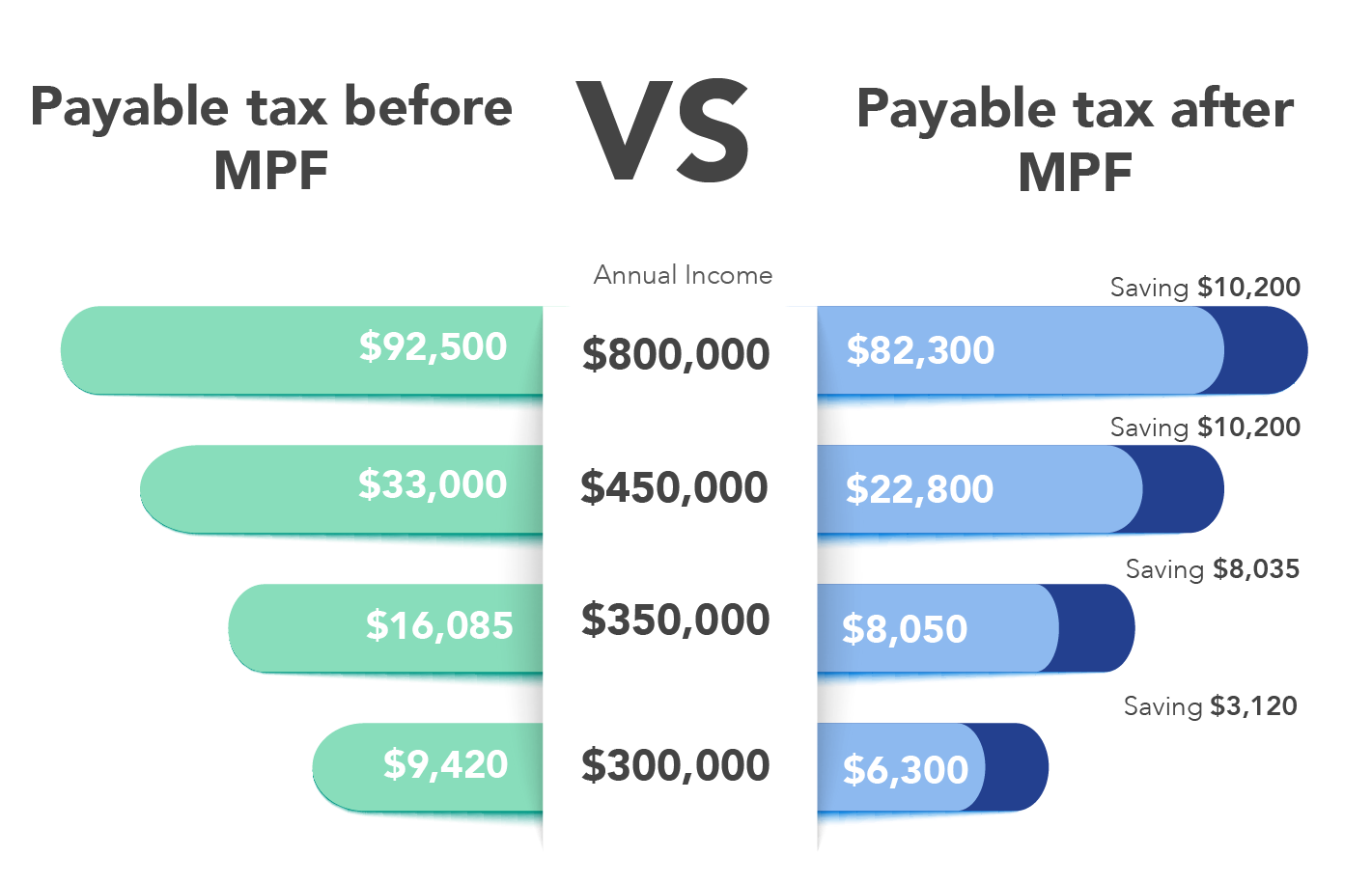 There are several ways that you can reduce your tax in Hong Kong: Rental Reimbursement / Home Loan, Charity, Educational Expenses and MPF. Paying into the MPF will help reduce your tax by offsetting the contribution against your income for Salary/Tax purposes.
This means that when compared to any other type of saving, you are not paying any tax on your MPF savings. This means that you can still pay the same amount into your savings (MPF) and it can give you up to 17% more to put into your account.
Below is a representation of the progressive salary tax on a yearly income. By utilising MPF savings, you are able to offset your income and reduce the payable tax. 
With a personal allowance:
Single Person pays 17% tax on income when they earn more than $28,000 per month
Married Person with 2 children pay 17% tax on income when they earn more than $59,000 per month
A few ways to reduce your tax:
Rental Reimbursement / Home loan
Charity
Education expenses
MPF
How much more money could I make?
For illustration purposes, below is a typical long-term saving you could expect to see using a savings out of taxed income:
Using the same investment growth, same fund charges, these figures could grow to the above figures (highlighted in blue)  just from the tax saving available using your MPF account.
Download a summarising PDF
Click the button below to download a PDF document which summarises all the information detailed in this page. If you have found anything on this page interesting and would like to speak to one of our team, please fill out the contact form at the bottom of the page.
Fill in the form below and one of the team will get in touch with you ASAP to discuss how we can help you save money and reduce your tax contributions.